The Crow's Shadow Institute for the Arts
Written by Miranda K. Metcalf | Published 28 Nov 2018
"We like to say we have world class print facility in the middle of wheat field."
Karl Davis, Crow's Shadow Executive Director
A few months ago I moved to Sydney, Australia, from Seattle. I knew about the wallabies, barbies, footie, and that hole in the ozone layer, but a part of Aussie culture which was new to me was the tradition of doing a Welcome to Country before any public gathering. I've seen this happen at art openings, sporting events, and public lectures. It is the first thing that greets you on many government websites. A Welcome to Country is an acknowledgement of the traditional language group of indigenous people whose land we are on. A typical Welcome to Country for Sydney would go something like this "I acknowledge Gadigal of the Eora Nation, the Traditional Custodians of the land on which we stand, and recognise their continuing connection to land, water and community. I pay respect to Elders past, present and emerging." It still gets me every time. This small act keeps the history of indigenous peoples and their living cultural tradition present in our minds. So often, as colonizers, we erase the history of the land we are on, believing that Americans came into existence in 1492. I'm sure this is news to no one reading an article on an online publication dedicated to contemporary printmaking, but in a way that's kind of the point. Like a Welcome to Country, just because we know it, does not mean we don't forget it.
This is what makes organizations like The Crow's Shadow Institute for the Arts such important forces against such erasure.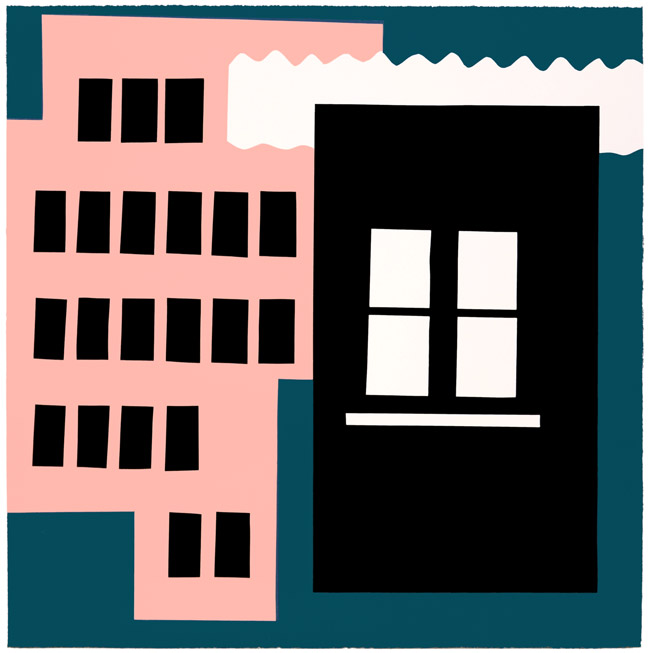 Located in the heart of the Umatilla Indian Reservation and a stone's throw from Pendleton, Oregon, Crow's Shadow is a unique model for collaborative printmaking with indigenous artists from around the world. Their executive director Karl Davis was born and raised in Portland and came to Crow's Shadow in 2014 after completing his MA at the University of Alberta. Like any ED of a small institution, Davis' days are filled with everything from exhibition scheduling to fund raising, with likely the occasional changing of a lightbulb thrown in, but he was kind enough to let me borrow an hour of his time to chat about the past, present and future of this institution.
Crow's Shadow as founded in 1992 by James Lavadour, a member of the Walla Walla tribe which is itself a part of the Confederated Tribes of the Umatilla Indian Reservation. Crow's Shadow's mission is centered around the goal of bringing creative people together through learning opportunities and other artistic outlets. This includes traditional indigenous arts workshops such as basket weaving as well as youth programs, but what they are most well known for is their incredible printmaking publications. Already a well established artist in his own right at the time of institute's foundation, Lavadour had recently completed a Fellowship at Rutgers Center for Innovative Printmaking (now the Brodsky Center). While at Rutgers, and later at The Tamarind Institute, he saw the power that printmaking had to bring a community together, as well as the democracy of the medium and its ability to disseminate an artist's work to a broader audience through the power of multiples.
Inspired by these experiences, he established a team of friends and artists to undertake the creation of Crow's Shadow and now, 26 years later, it is the only professional fine art print publisher located on a Native American Reservation. In 2001 Crow's Shadow hired its first master printer, Frank Janzen (who retired last year, Judith Baumann is now the MP), and they began this premier artist-in-residence program, known for both its rigor and its competitive selections process.
Of Crow's Shadow, Lavadour is fond of saying, "We bring the reservation to the world and the world to the reservation." The printmaking residency program sets out to serve a broader community and the latter part of this sentiment. The program invites artists who don't necessarily have a printmaking background and who more often than not have indigenous heritage. The program gives the artists the freedom of being in the studio with a master printer, technical brains behind the image creation while retaining total control in their image making. Although the location of the printmaking studio is unique, and certainly the context of being on a reservation and in the natural splendor of Eastern Oregon does inform the artists, their practice is never dictated by Crow's Shadow. The residencies last two weeks during which time the goal is for an artist to create an ATP. After they return home, the master printer publishes the edition, usually around 20 impressions. One of these goes to the Crow's Shadow permanent collection, which is framed and travels to various exhibitions, and one goes to the Hallie Ford Museum, the museum of art for the Willamette University in Salem, Oregon. Hallie Ford serves as the Crow's Shadow's archive. Crow's Shadow sells the rest through their gallery (both physical and online), print fairs, and other exhibition opportunities, thus completing the former half of Lavadour's vision to "bring the reservation to the world." In the past few years alone, Davis has helped facilitate the inclusion of works published at Crow's Shadow in the Library of Congress and the Whitney Museum of American Art.
Davis shies away from my suggestion that there is perhaps something inherently political about having an artmaking base on a reservation. He says that Crow's Shadow's role is to provide opportunities for these artists to create new work. Though their making very well could be informed by the context of the studio the same could be said for any residency. He points to an indigenous artist who was there last year who had just come from Standing Rock and whose most recent work reflected that experience. While at Crow's Shadow, however, he ended up making very personal imagery. It does seem important for the institute to remain neutral, if only for the fact that work created by indigenous artists can often get pigeonholed into being "only about" their cultural and historical identities, although no one would deny that geographical context can influence visiting artists.
Pendleton itself is a creative place, with a thriving, celebrated music scene, and Whitman College, just up the road, has a robust arts initiative—Crow's Shadow continues to grow its creative partnerships in the region.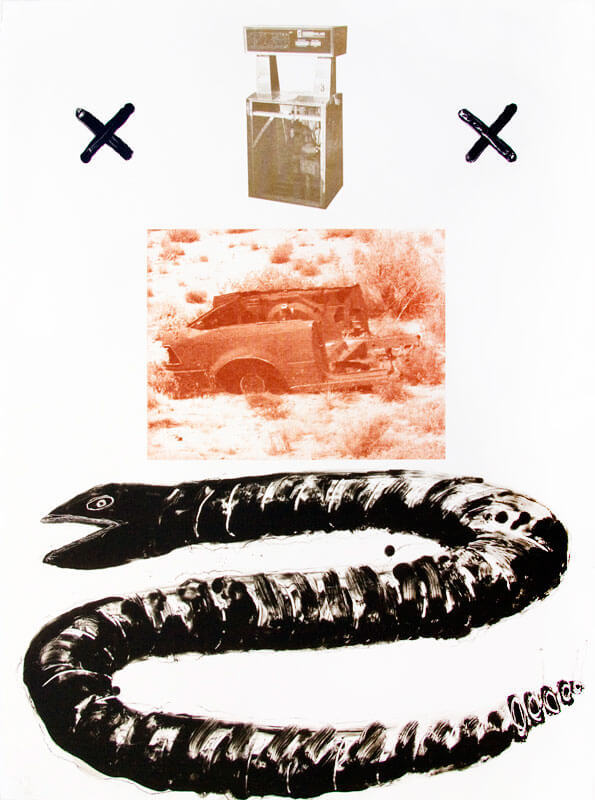 In 2019, Davis is pleased to be bringing composer Raven Chacon to Crow's Shadow in collaboration with the Oregon East Symphony. Chacon will be composing a new piece for the local chamber orchestra while also producing a series of prints at Crow's Shadow. Both the creative endeavours will be unveiled the same night. This collaboration is a prime example of the region's creative undercurrent that Davis helps promote and foster through Crow's Shadow.
Davis does readily admit that the challenges of being so far removed from major metropolitan centers, but, in his words, the location lends itself a bit of magic. One of the key goals of Crow's Shadow is to support the local community, and Davis says one of the most rewarding parts of his role is seeing a member of the community visit the facility for the first time and become aware of the programming available to them. The institution has much to celebrate—something the larger printmaking community agrees with. In my years of attending print fairs from Portland to New York City, their booth is always a standout feature, a reminder that you can make good art anywhere in the world, as long as , you have good people on your team.
Looking to the future, each year Crow's Shadow invites a group of local students for weekly sessions in the studio with the master printer. They do mostly linocuts and screenprints, and at the end of each school year they put on an exhibition in the gallery to show the community what they've been doing in the studio. The students price their work themselves and keep 100% of the proceeds. Since the program began, every student thus far has sold at least one of their prints to someone they have never met. Davis says there's nothing better than seeing the students' work embraced by the community and that validation of their creative spirit. He hopes that this will be a bigger aspect of Crow's Shadow as time goes on. This growing role certainly speaks to their original and ever-present mission: being a service to the community.